Accountability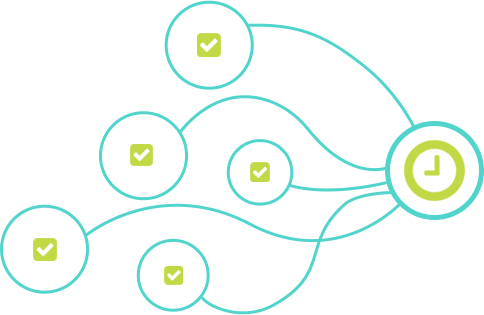 It can be difficult keeping track everything you have to do, let alone the people you work with. Users are twice as likely to get to-do's done and on time with Less Meeting.
Less Time in Meetings
Set agendas and simplify meeting minutes for an average of 18% less time spent in meetings. Why stay late when you can add time back to your day?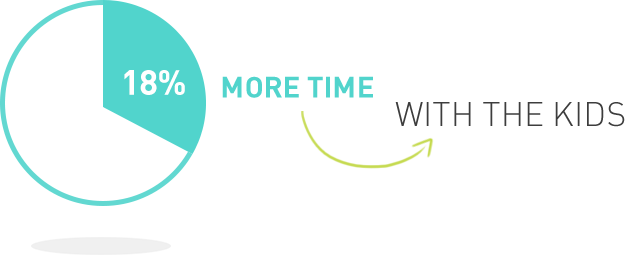 Automated Follow Up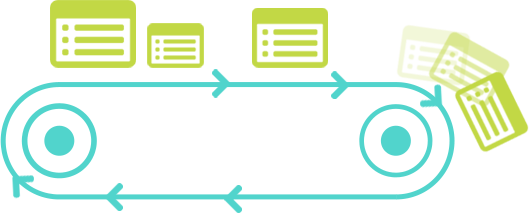 Tired of sending several emails to see if to-do's are getting done?
Automated reminders allow users to assign and check off action items so that you aren't stuck finding out whether anything is getting done.

Meeting Best Practices
Less Meeting teams report being 80% more likely to follow meeting best practices when using our tool. Good meetings = happier employees and better team culture.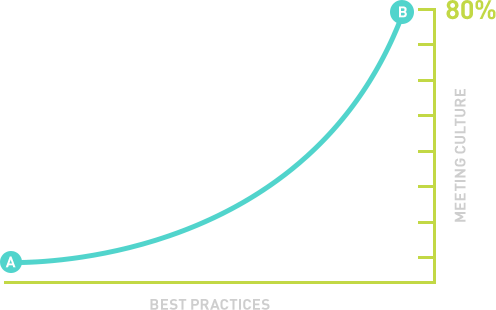 Simple Meeting Minutes
Real-time collaboration and keyboard shortcuts allow your team to instantly capture and share important meeting minutes, actions, and decisions.
Instantly share all your meeting minutes the second the meeting ends.
Don't bother trying to translate chicken scratch ever again.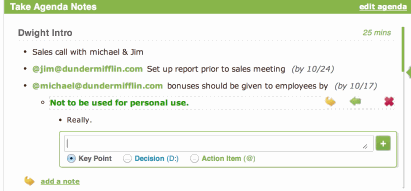 Organized Agendas
Create agendas using our Outlook plugin, Google Apps and iCal template that automatically syncs with Less Meeting.
Everyone invited to the meeting now knows EXACTLY what the meeting is about so they come prepared, stay on topic and leave on time.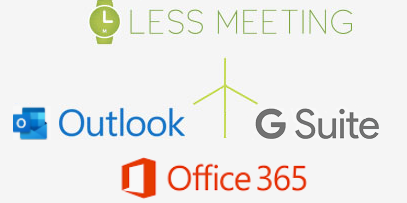 Act like a Pro
Brand your meeting minutes to include your company logo and colors.
Clients will also know who sent the notes and appreciate the organization and ease of follow up.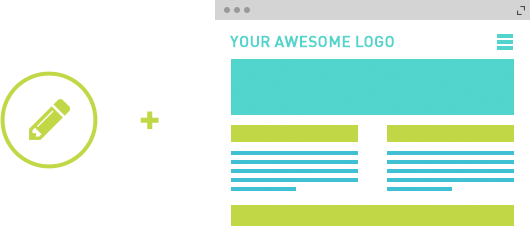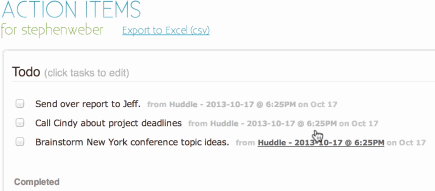 Integrated task sync
Automatically sync tasks with your favorite to-do program.
Create a task in Less Meeting & check off the task in your to-do app later.
Team Metrics
Use team analytics to track how often your team is meeting and leave anonymous feedback to constantly improve the way your meetings run.
Automatically track actions
Easily track what you need to do from your Actions page and don't worry about reminding others of what they need to do.
Recurring Meetings
Don't remember every detail of last week's meeting? Refer back to the previous recurring meetings without having to dig through your saved documents.
Meetings On The Go
Work in the air or the conference room with our iPad and iPhone apps. No connection? No problem – sync when you are back on the internet.

      LEARN MORE ABOUT MOBILE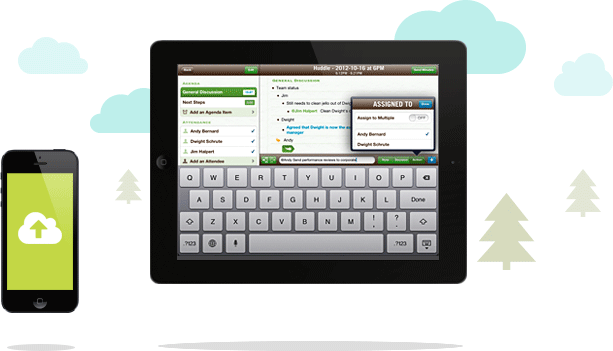 State of the art security
The Less Meeting service is hosted at Microsoft's highly available, scalable, redundant and secure Azure Infrastructure.
Top level security compliance includes SAS 70 Type I and Type II attestations and ISO/IEC 27001:2005 certification.