Accountability
Keep track of all your team todos in one place.
Less Time
Clear agendas and simple meeting minutes save your company valuable time.
Automated Follow Up
Automated email reminders make sure you're staying on track.
Better Meetings
Meeting best practices built into every meeting.
Meetings taken place this year in the U.S. 
they are not going away...
Control Your Meeting Topics
Agendas allow you to allocate a specific amount of each time per each topic.
FIND OUT MORE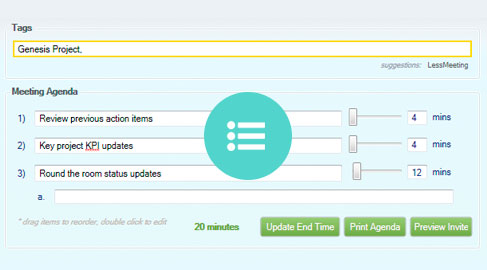 Easily Sync With Outlook, Google Apps & iOS Devices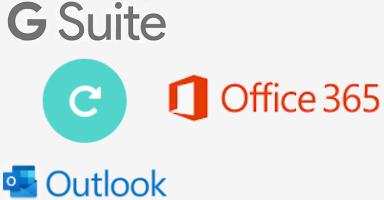 State Of The Art Security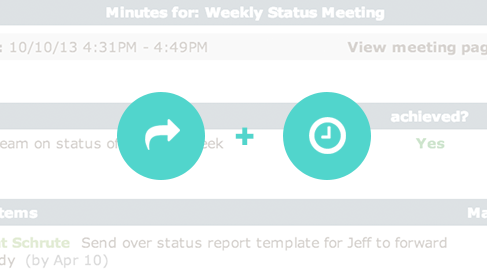 Shareable Meeting Minutes
Real-time collaboration and keyboard shortcuts allow you to instantly capture and share important meeting minutes, actions, and decisions.
Meetings On The Go
Work in the air or the conference room with our iPad and iPhone apps. No connection? No problem – sync when you are back on the internet.

MORE ABOUT MOBILE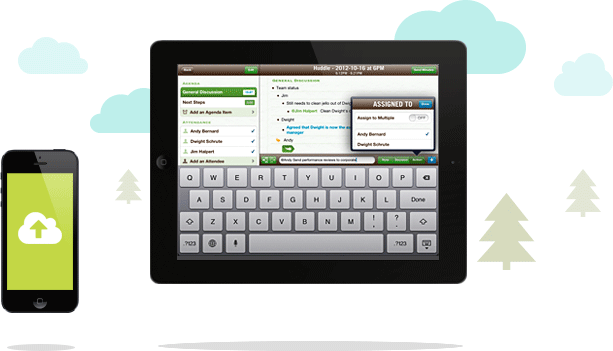 "The ability to sync recurring meetings w/topics and automatically interface them with Outlook is a godsend."
- Barry Gregory, Home Depot
"The difference with Less Meeting is that the ability to plan, record, and share meeting goals is about 1000x easier and more efficient than trying to jot down a bunch of notes and dialog."
- Joshua Flail, RippleIT
"ARCA has loved the accountability of having meeting agendas, the ability to track 'open' & 'owed' items and constantly amazing our customers with minutes published within seconds of the meetings close."
- Kirk Nelson, Arca