Have you noticed a new look & feel to Less Meeting recently?
We started last month by unveiling a brand new website. If you're reading this blog then you've seen the new look. Do you like it?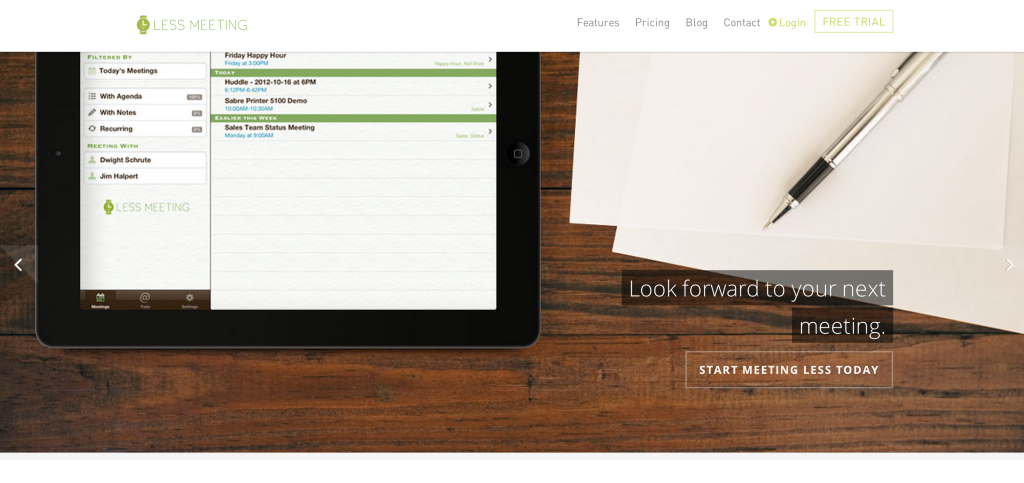 Less Meeting Mobile Apps – Redesigned for iOS 7
We're now really excited to announce our iPad and iPhone apps have a fresh new look as well.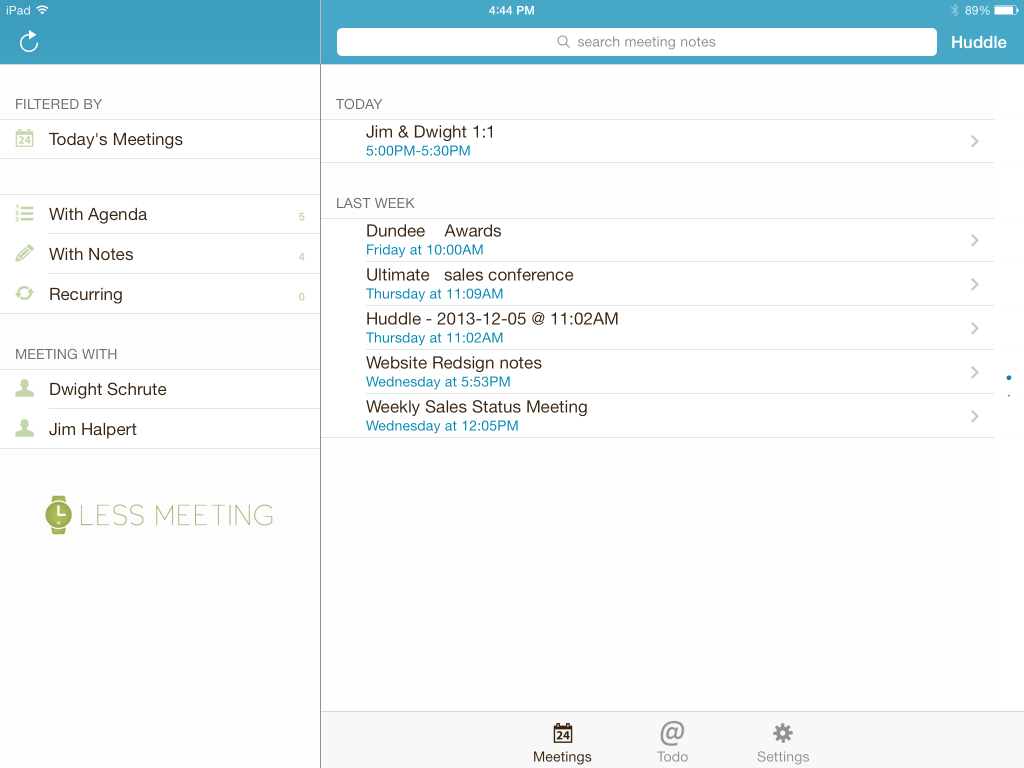 Same great app.
Same great productivity in your personal meetings.
Same great accountability for your team's project meetings.
…but with a cleaner, simplified user experience. Download the Less Meeting mobile apps for free from the app store today and tell us what you think about the new look.
(PS – Stay tuned in early 2014 as the Less Meeting web app will be getting a new makeover too!)